Reset and Renew
Your Struggling Marriage
Are you willing to do whatever it takes to save your marriage? 

Somewhere along in your married journey, you have lost your way. You have spent so much time mad about what was missing, but you realize you missed the most important thing of all - you're still a family.
Your marriage is worth fighting for. You may have lost your way, but it is possible to restore your marriage. Sometimes it is easy to forget about the simple things that made you fall in love with one another. You may not be the perfect spouse, but you can be the best spouse for one another. 
Let's reset and renew your marriage
In this course, you will receive help in the most common trouble areas of marriage. You will have the tools to help your marriage go from the brink of divorce to happy and thriving.  
You'll learn how to: 
Handle disagreements without going below the belt. 
Communicate in a healthy way.
Set boundaries and expectations in your marriage. 
Turn to God first in your marriage. 
Deal with distractions and choose what is best for your marriage. 
Get the support you need. 
Move forward with forgiveness. 
To have a healthy separation, if that's a needed step for you or a situation you're already in. 
Discuss finances and sex issues. 
The importance of having fun in your marriage. 
And so much more. 

What other's are saying:
"Every marriage will benefit from Marriage 911! Dr. Kim Kimberling is not only a wise and trusted licensed counselor, but he's been living out this content in his own marriage for over 40 years. He addresses just about every topic that a couple will face. Do your marriage a favor and make this investment. You won't regret it." 
-Cindy Beall, Author of Healing Your Marriage When Trust Is Broken
"If you're struggling in your marriage and counseling isn't really an option for you right now, we can't recommend the Marriage 911 Course enough. Dr. Kim's course gets right to the heart of many issues that can make you feel stuck or hopeless in your marriage. There's no need to keep suffering. With the Marriage 911 Course, you can truly have hope and life breathed back into your marriage so it can become everything God designed it to be. If your marriage is in a place of pain, make the decision right now to buy this course!"
-Chris & Jamie Bailey, Expedition Marriage
"The Marriage 911 course is rich and densely packed with tools and information that will positively affect your marriage for decades to come. I love this course so much because Dr. Kimberling makes it easy to latch on to the concepts and implement the tools in your relationship.
The transparency Dr. Kimberling shares about his own life will be very encouraging for the couples who engage with the Marriage 911 course. I've watched other courses and thought to myself, "This couple seems like they have it all together." It's very difficult for me to relate to them, not with Dr. Kimberling. He's an open book.
There's one big bonus every person who invests in this course will get, and that's the gentle, fatherly expression of Dr. Kimberling. Dr. Kimberling is like the dad everyone wants to have growing up. He's kind, patient, not easily angered, tenderhearted, and so much more. Don't second guess your decision to invest in your relationship with the Marriage 911 course by Awesome Marriage. Get it today!"
-Rich Millentree, Growing In Marriage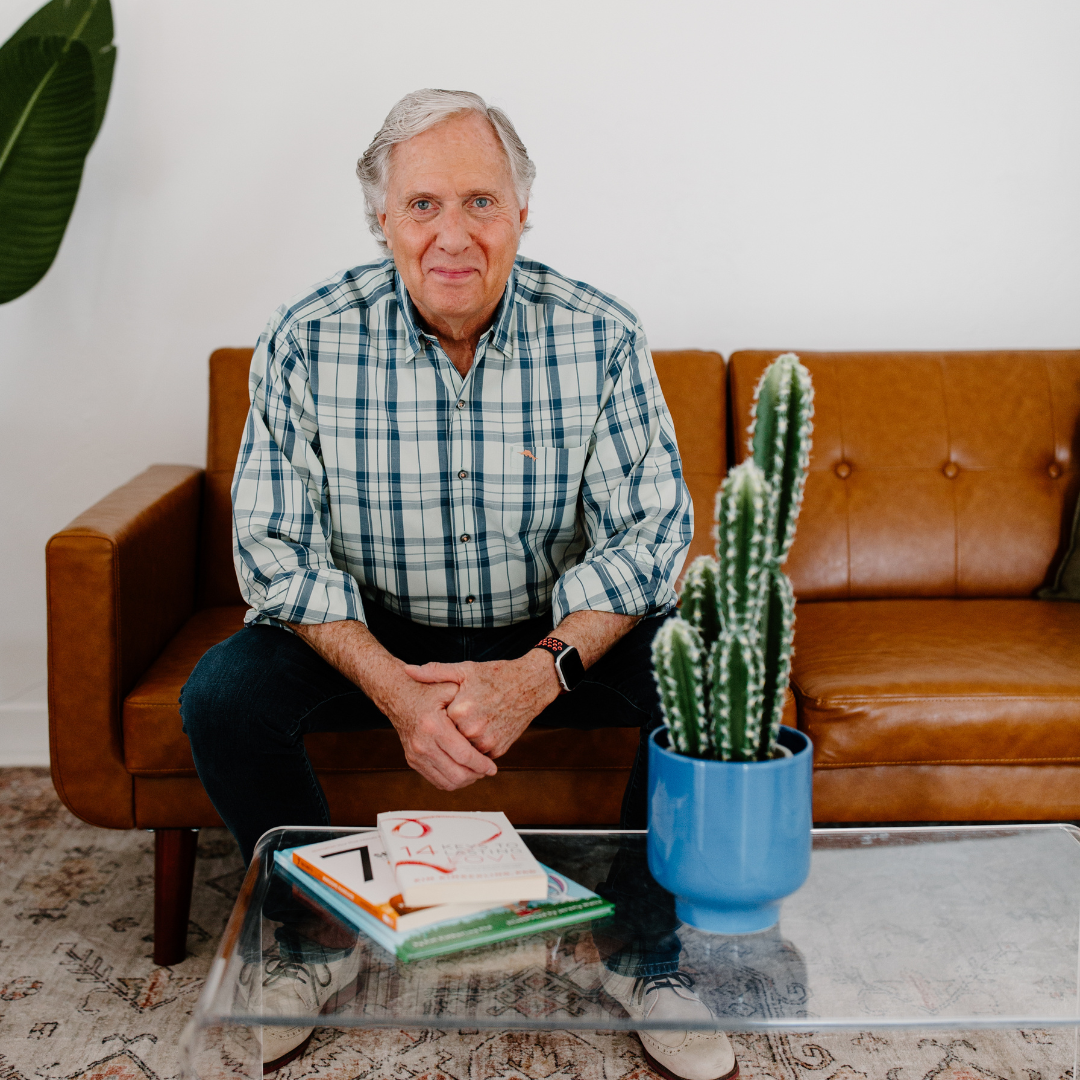 Why I Created the Course

I have the blessing of counseling couples at my practice, Family Christian Counseling. I've been counseling couples for 40 years. I love helping couples take their marriage from hopeless to thriving. Since I can only counsel a limited number of couples locally, I wanted to create an online tool to help as many couples as possible experience God's transforming power and Biblical wisdom to bring redemption to struggling marriages.
I realize that a lot of people are nervous about counseling. I want to give people an online place to start the process of healing their marriage from the comfort of their own home.
I also realize that not everyone can afford hundreds of hours of counseling to solve their marriage issues. This course is my way of giving you a jump start on fixing your marriage issues.
This course won't solve all your issues. You will likely still need a local counselor to walk with you, but this course can get your journey started and get you on the way to resetting and renewing your marriage.
*DISCLAIMER: This course will not replace the local counseling you need. If your marriage is really struggling, you will need an in person counselor to help your marriage heal and get healthy.
This course will however, be a great start and may cut down on the amount of counseling you will need.
Is your marriage struggling due to infidelity?
If so, we recommend you complete this course first.